Well, Patrick is down south visiting an air force base, doing some jumps and other assorted training, and it's just me and my boys left at home. This afternoon we took our black beauty (oh yeah, we got a new truck!)
back up to Carmax so they could install the DVD player we purchased with it. The install was going to take 4 hours, so they gave me a loaner to cruise around Fayetteville with. Awesome.
We found our way to a place called Monkey Joe's. It's an indoor play place full of bounce houses. Gunnar took a long time to warm up to it. I had to sit in the corner of one with him while he cried. It didn't help that there were 8-10 year olds running a muck in the 3 and under bounce house. Eventually, after a little freedom and running around the adult lounge (full of recliners) and behind the bounces to inspect the air pumps, he finally started having fun. His favorite bounce house was one with a roughly 6+ ft wall that was basically straight up with some pegs to climb on, and a steep drop slide. The first time I helped him up, and as soon as he reached the top of the slide he spun around and flew down feet first on his belly giggling the whole way. He got down, ran back to the beginning, and climbed the wall all by himself. Again, this is a wall made out of basically air. I mean, I had trouble climbing it.
Clearly, he lived up to the name Monkey Joe. He is climbing on EVERY THING these days...
Seriously... as I type this, this is what he is doing:
But I digress... He loved the play place so much, I was very happy to hear that there is a similar place near us so I can take him back for some repeat performances.
If you could see his face he is grinning ear-to-ear. I felt so bad I had to make him leave to pick the truck up. But he was excited to see the new addition just for him. Or maybe excited is the wrong word... more like intrigued.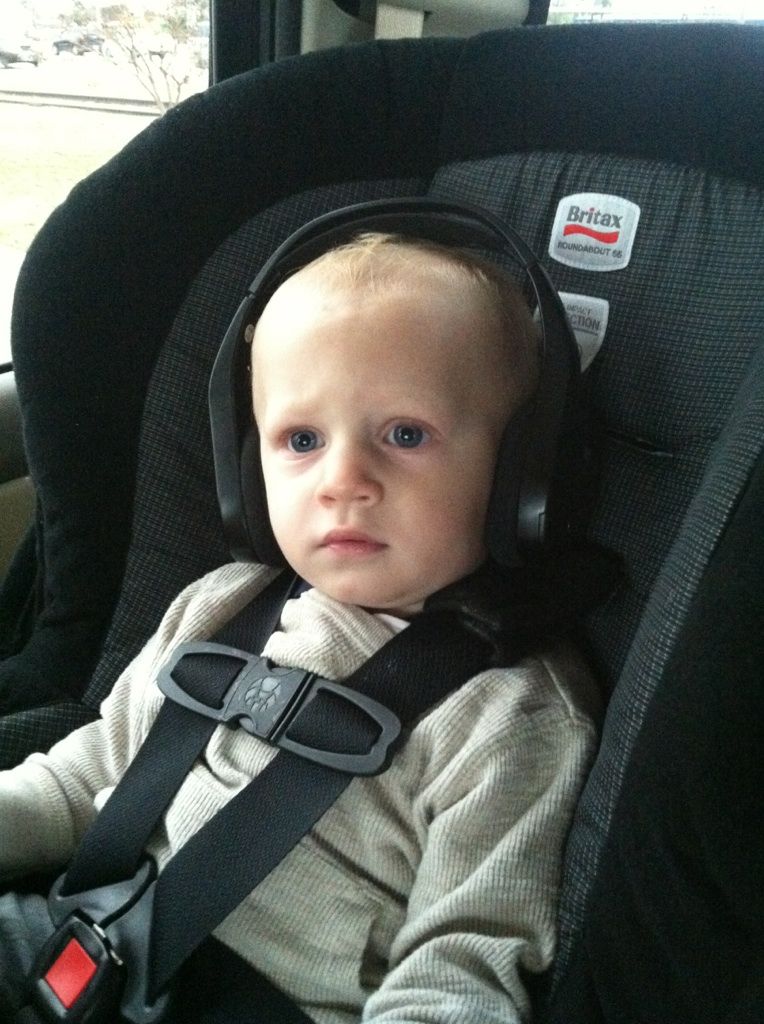 Problem: no speaker on the unit, so he can only listen via headphones. They lasted about 30 seconds, then he ripped them off and played with them. His first movie, you ask? Double feature. An American Tale, and Fival Goes West.
After a very long 3 days, we are very excited to pick Dad up from base tomorrow! As you can imagine, it was a lot of "what can go wrong will" as soon as he walked out the door. I've come to expect it now, which makes it a little easier.